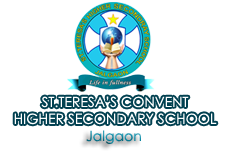 Emblem
Book : Manifestation of wisdom, ever imparting knowledge and fortitude.
Candle : Illumination of individual life by the light of truth which Eradicates ignorance of society though education.
Hands : Nurtures an individual with utmost care.
Globe : Signifies formation of global citizen who are competent enough to face the challenges of the time.
Star : Excellence in life, that enlightens and inspires students to strive for and shine forth with gleams of values.
CMC Emblem : Signifies CMC culture concentrating on formation of integrated human personalities of a new generations having deep faith in God and clear cut goals in life extending special consideration to women, children, poor and marginalised.